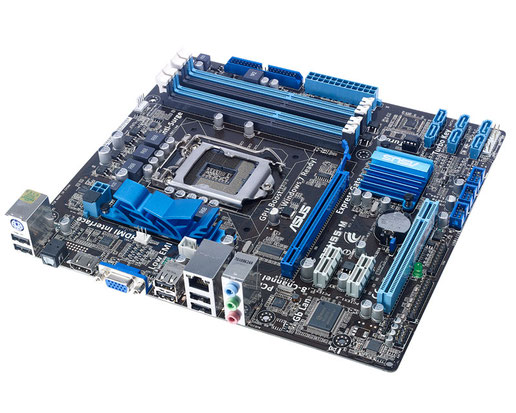 A large selection of diagrams for Asus motherboards in PDF and BoardView format. Downloading from Google Drive is completely free.
Check that the power cord is properly connected to the outlet as shown below. If the power strip has a main power switch, make sure it is turned on. If it still won't turn on, replace the extension cord or use a different outlet.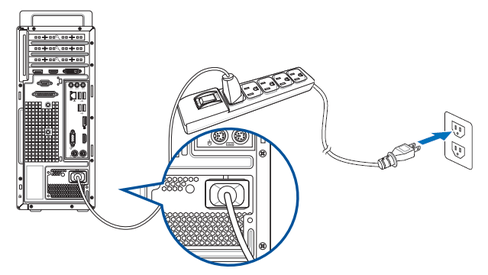 Make sure the power switch on the back of the power supply is turned on, as shown below: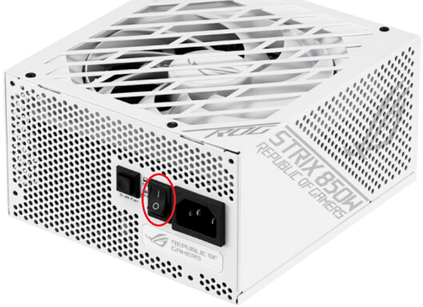 Make sure the power supply cable is properly connected to the ATX power connectors. Some motherboards may contain 8-pin EATX12V_1, 4-pin EATX12V_2 and 24-pin EATXPWR, we suggest connecting all three connectors to the power supply.
(The model in the photo below is PRIME Z490M-PLUS)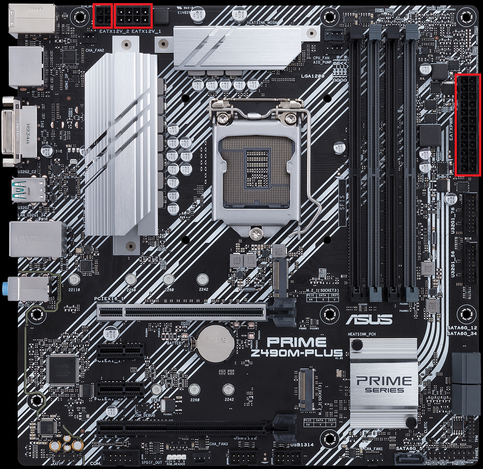 Check CPU
1. Log in to ASUS Download Center to check the compatibility of your board and processor.
Enter your model, click [Processor Support/Memory] (For example: ROG CROSSHAIR VII HERO),
Select [Processor Support] and check if your model is in the QVL list, also check the BIOS version, it must be the same or newer.
If the display cable connects to the onboard display port and still no display, check the official website of your processor manufacturer AMD or Intel to check if the processor you installed supports integrated graphics.
  If you confirmed that your processor supports integrated graphics, but still no image, try reinstalling the processor and check if the processor pin or processor socket is dirty, as shown below. If so, clear it and try again.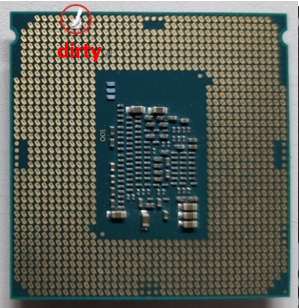 Check if the CPU pins are bent. If yes, please replace the CPU.
Check your memory
1. Reinstall the memory, and make sure the memory is fully installed as shown below.
Wrong connection:

If it does not appear when installing two or more memory modules, check if the problem can be solved by installing only one memory, and then try installing another memory to fix the memory problem.
Please try [recommended memory setting] in the board manual:
(For example: PRIME Z390-A)

---